PCD Pharma Franchise Companies in Uttar Pradesh
PCD Pharma Franchise Companies in Uttar Pradesh
Uttar Pradesh is the state with the most district hospitals in operation and the best public healthcare infrastructure. However, the state is dealing with a shortage of healthcare professionals, a lack of planning, and rising healthcare costs. Several public health projects are currently underway and are being funded by the government. Many pharmaceutical companies are also taking steps to improve healthcare products. Rednirus Mart is one such reputable and trusted pharmaceutical company that offers PCD Pharma Franchise in Uttar Pradesh and other Indian states.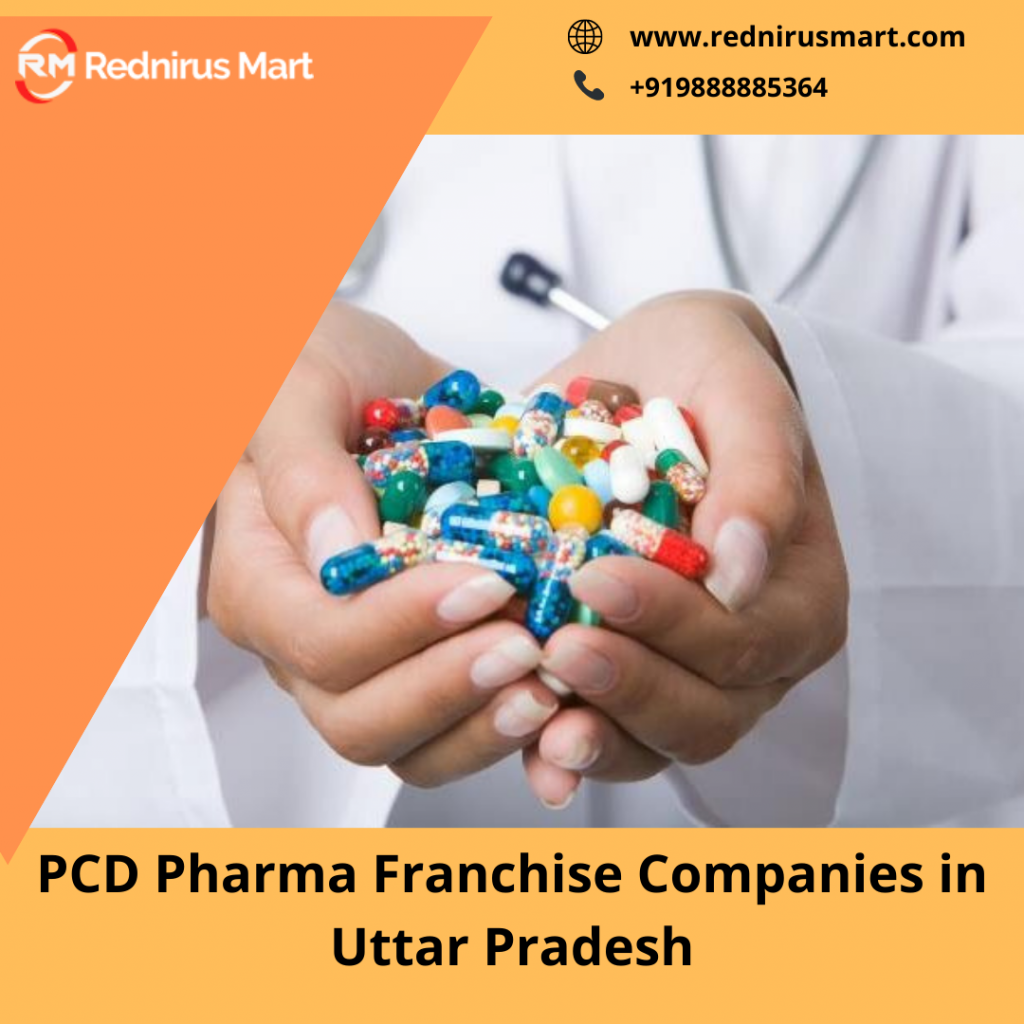 Our wide Pharma Product Range
We work with high-quality, innovative pharmaceuticals that are free of side effects. This is why we are at the top of the Pharma Franchise business in the Indian pharmaceutical industry.
Pharma products can be categorized as follows:
Tablets, Capsules (soft and hard gelatin), Gelatin, Cardiac and diabetic, Dental, Herbal products, Injectable, and Oral Syrup.
Advantages of Owning a PCD Pharma Franchise
PCD Pharma Franchise has numerous advantages. It is the company that is at low risk of failure. The investment in the PCD Franchise is low, and you will profit handsomely from it. Furthermore, if you choose the Best pharma franchise in Uttar Pradesh, you will receive the benefits listed below, which will help your business grow organically.
You will be your own boss.
Profitable returns on a small investment
Products will always increase your sales.
Low risk of failure in PCD franchise
Reputable business
Pharma Franchise throughout the entire state
We are offering the Pharma Franchise throughout the entire state. Here is a list of some of the areas where we work with PCD Pharma Franchise:
Agra
Aligarh
Allahabad
Bareilly
Basti
Azamgarh
Gonda
Chitrakoot
Gorakhpur
Jhansi
Faizabad
Kanpur
Meerut
Lucknow
Mirzapur
Varanasi
Saharanpur
Contact Information
Name: – Rednirus Mart
Address: – SCO- 207, Sector 14, Panchkula, Haryana
Mobile No: – +919888885364, +919876542225
Email ID: – [email protected]